At the age of 96, Opal Lee is still actively gardening at Opal's Farm in Fort Worth, Texas, which includes a 3-acre garden. But the farm is much more than a plot of land where she grows fruits and vegetables. It is a place where she cultivates a spirit of sharing, caring, and motiving others to do the same.
For the past several years, Lee and her farm manager, Greg Joel, have been working with the USDA Natural Resources Conservation Service (NRCS) to find the best ways to care for the land while growing great tasting and nutritious food. The farm, which is officially recognized as a USDA People's Garden, grows food for the nearby Community Food Bank in Fort Worth and offers their produce at the Cowtown Farmers Market in Fort Worth for a reduced rate for USDA-SNAP customers.
In a world that can often be divisive and isolating, Opal Lee's farm is a shining example of how gardening can bring people together and create a sense of belonging. Her spirit of sharing and caring is contagious, and it motivates others to get involved and make a difference in their communities.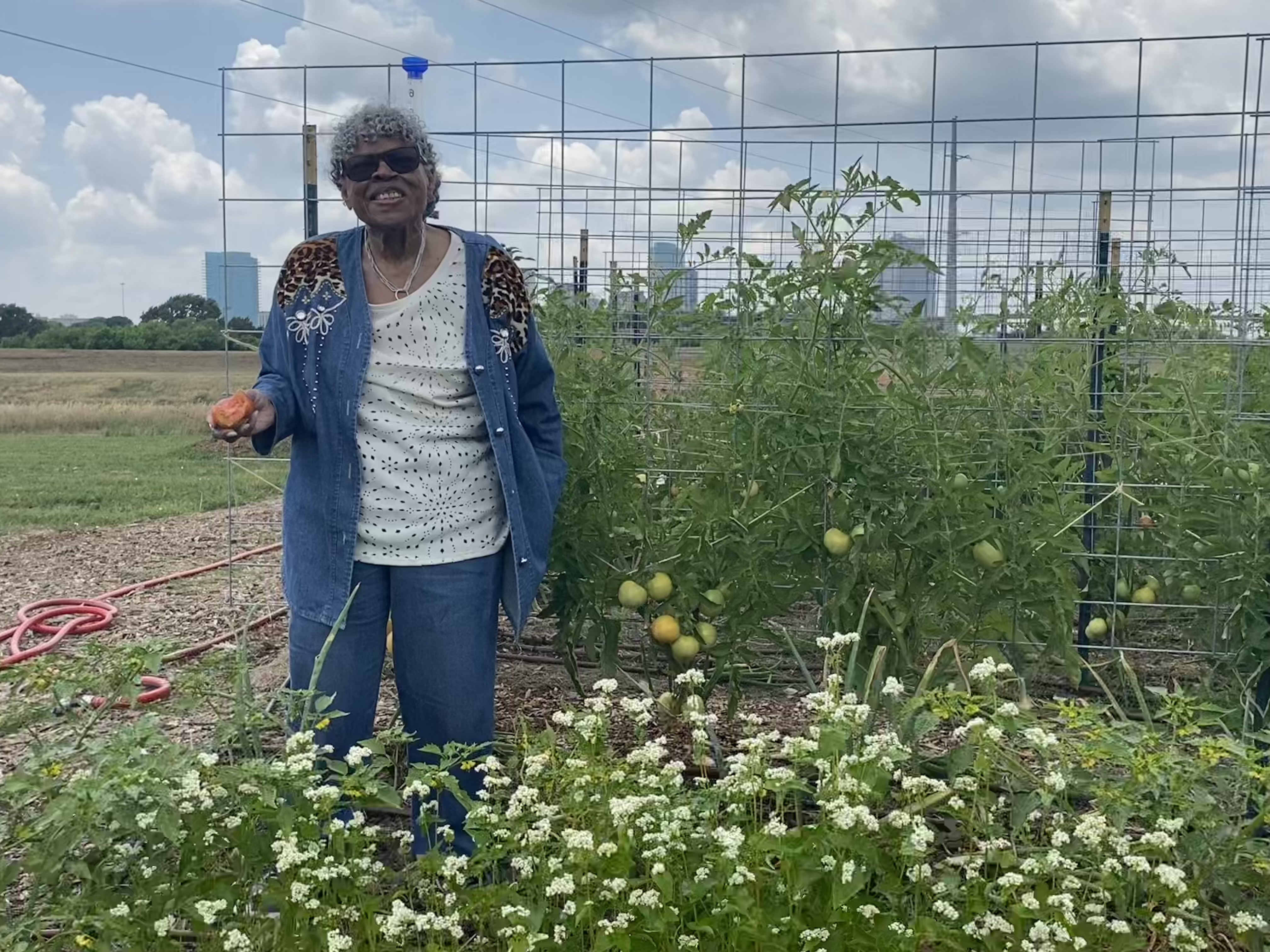 Lee has spent her life pledging her allegiance to America, with a special emphasis on liberty and justice for all. In fact, for her life-long commitment to this effort, in 2022 she was nominated for a Nobel Peace Prize by U.S. Representative Marc Veasey of Texas and supported with signatures from thirty-three members of Congress.
Many people call Lee the "Grandmother of Juneteenth" because of her tireless fight to showcase equality and the freedoms Americans now enjoy. Born in Marshall, Texas, in 1926, Lee grew up in a time when segregation was distinctly evident. However, Marshall was a community that actively celebrated Juneteenth on June 19 every year. Juneteenth celebrates the end of slavery in the United States, commemorating the day when news of the Emancipation Proclamation finally reached Texas, two and a half years after it was signed.
Lee believed it was an important day in American history that should be recognized and celebrated across the country. One September day in 2016, Opal decided to take matters into her own hands, actually, her feet. She decided to walk from her home in Texas all the way to Washington, D.C., to raise awareness for Juneteenth and the importance of recognizing this historic day. She left her house early one morning with the plan to walk two-and-a-half miles a day and make the entire 1,400-mile journey on foot, no matter how long it took her. Opal walked for months, through blistering heat and pouring rain, but she never gave up. She celebrated her 90th birthday enroute to the nation's capital.
As she walked, her determination and passion for Juneteenth inspired people across the country and garnered support for her cause. Finally, Opal arrived in Washington, D.C., in January 2018 and delivered her petition with over one million signatures o to Congress. Her dedication paid off, and in 2021 Lee stood beside President Biden in the Oval Office as he signed the official proclamation declaring Juneteenth as a national holiday.
"Some people think of Juneteenth as a 'Black Holiday,'" she says, shaking her head. "It's not. It's a day for all Americans to celebrate and appreciate our freedom. It's a historic day for all of us. As one nation, under God, none of us are free until we are all free."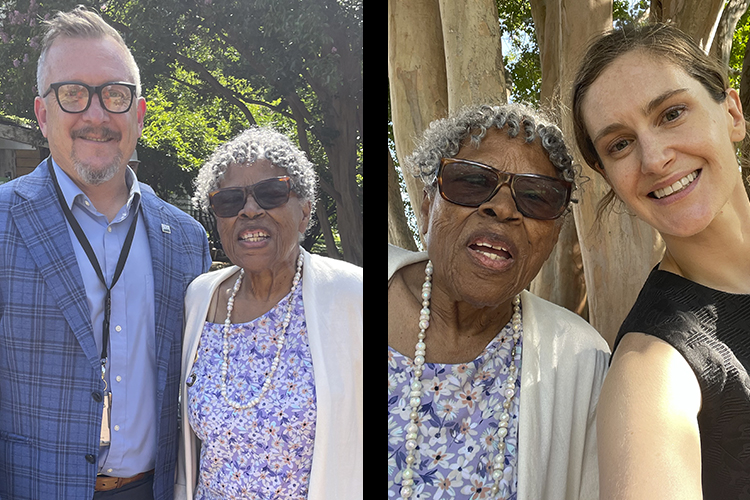 USDA offers one-on-one assistance to farmers, ranchers, and private forest landowners nationwide. If you are interested in getting your community garden involved with the People's Garden initiative, learn more here The People's Garden | USDA. Resources for urban producers can be found on Urban Agriculture | USDA and Urban Growers | Farmers.gov. To learn more about all available USDA programs and services, please visit farmers.gov. Producers interested in participating in USDA programs and services should contact their local USDA Service Centers.
Note: this piece is excerpted from a longer article about Opal's Farm that will be available on the NRCS Texas website.
Dee Ann Littlefield is a NRCS Public Affairs Specialist in Texas