The nomination period for the USDA Farm Service Agency's (FSA) annual county committee elections began June 15 and continues through Aug. 1, 2023. Throughout the nomination period, we'll be introducing county committee members from across the nation. This week, meet Mallenia "Renee" Foster, of Newport News, Virginia.
Community Engagement
The granddaughter of a Georgia farmer, Renee began her urban farm approximately 10 years ago. She operates Hampton Roads Urban Agriculture in Newport News, an operation she started as a community garden.
"Growing up in Georgia, where having a garden and fruit trees in the backyard was a norm, I didn't know the meaning of food insecurity until I got out of the Navy as a single parent of two, Renee said. "Choosing healthy, nutritious food, versus food to sustain us for the week, was not very easy."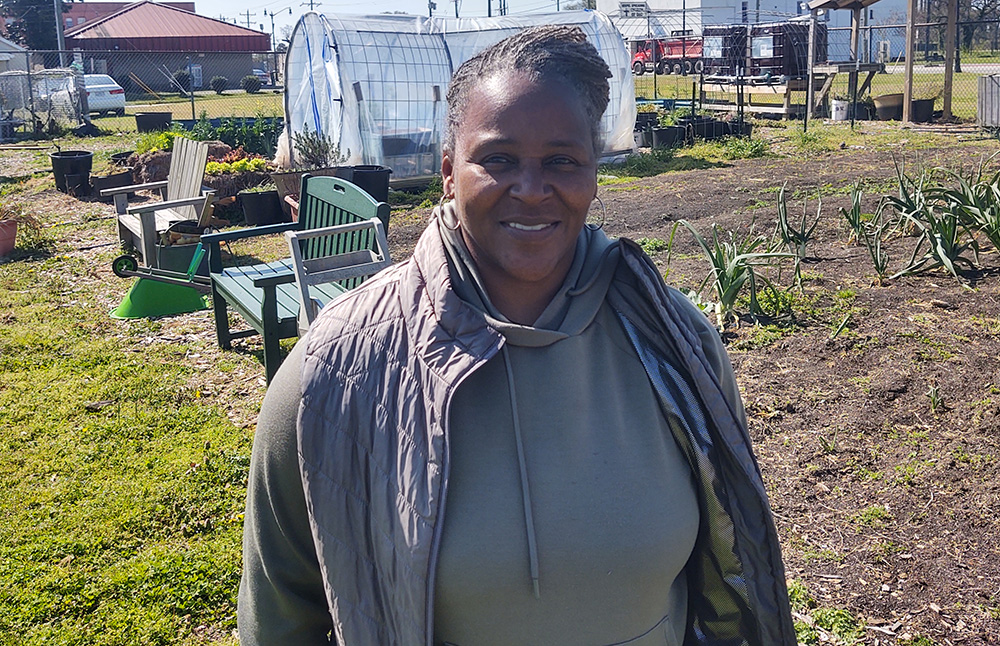 She now operates a farmstand where customers can use food assistance programs when accessing fresh produce. Her main focus is to use her urban farm as a vehicle to foster social and economic ties within her community. She offers an after-school program to educate children about urban agriculture and invites master gardeners and beekeepers to the farm where they provide classes to the public.
"My passion is to provide a community with a safe space and a place to learn and grow. Food plays such a key role in all the other areas of life," Renee said. "If you are hungry, everything else is affected - things such as your job, health, and well-being."
Renee has a long-term vision of creating a food hub for distribution in order to improve the food and diet within her community. She hopes to work with other farmers in a co-op environment so that people in her community can have access to farm-to-table food.
"Food is the key to abundant life. It's needed to function and fuel the body and mind. To me, urban agriculture can have a positive impact on a community from a social and economic standpoint," she said.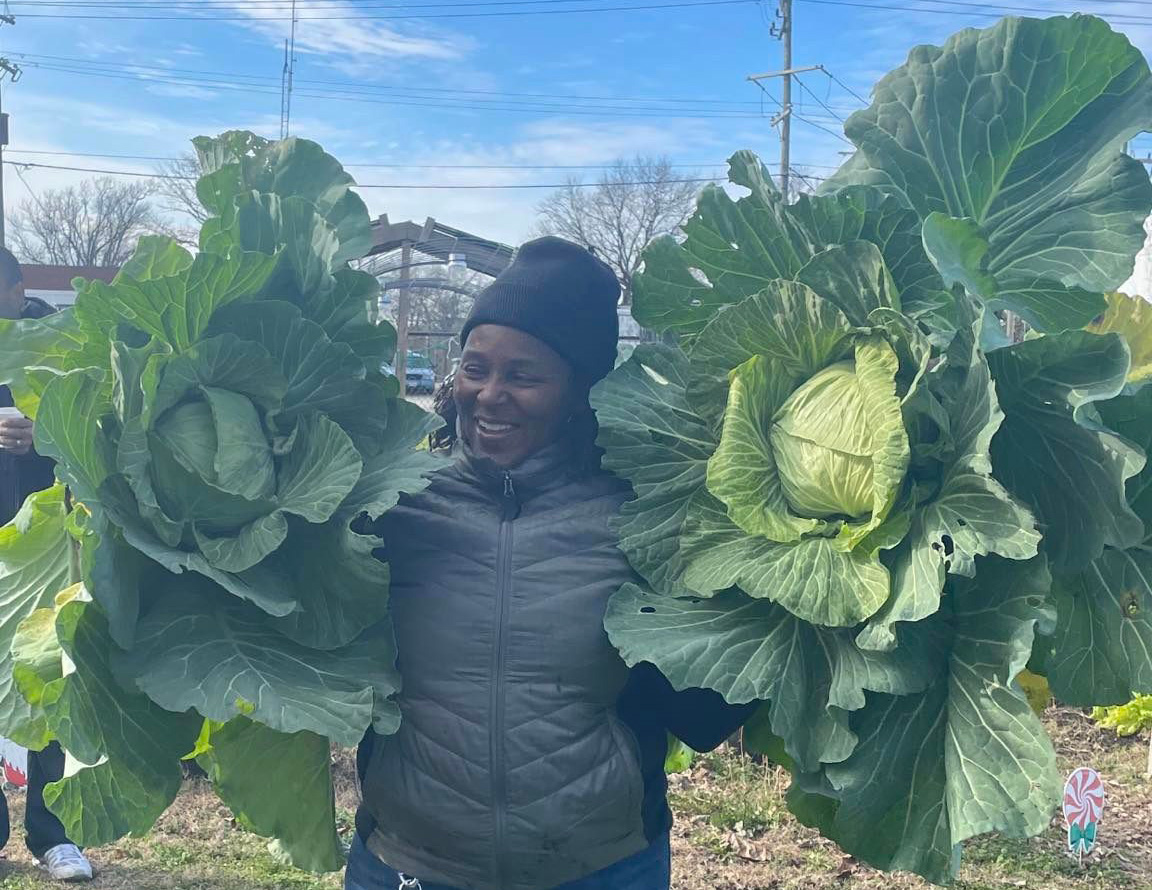 A New Way to Serve
Renee first inquired about registering her farm with the local FSA office where she learned more about how USDA can assist urban farmers. During her visit, she learned about FSA's urban county committees. Richmond is one of several locations with county committees serving urban agriculture.
Renee has served on the Richmond urban county committee since January 2021 and is motivated to expand urban agriculture in her community.
The urban county committees work to encourage and promote urban, indoor, and other emerging agricultural production practices. Additionally, the county committees may address areas such as food access, community engagement, support of local activities to promote and encourage community compost, and food waste reduction.
County committee members are elected by their peers to serve as a direct link between the agricultural community and USDA. Producers on the committee help deliver FSA farm programs at the local level, and work to make federal farm programs serve the needs of local producers.
Each year, FSA accepts nominations for a certain Local Administrative Area and the LAA up for election rotates each year.
"While serving on the committee, I have learned the importance of urban agriculture from an economic standpoint and the need to bridge gaps with rural farmers to create a robust and sustainable food system," she said.
More Information
For more information on FSA county committee elections, contact your local FSA office or visit fsa.usda.gov/elections.
Joseph Slattery is the county executive director for the Four Rivers FSA office in Virginia.