In this Ask the Expert, specialty crop liaisons Adrienne Steinacher and Matt Wilkin with USDA's Risk Management Agency answer questions about insurance for specialty crops.
Adrienne serves as a senior risk management specialist in RMA's Regional Office in Springfield, Illinois, where she addresses the needs of specialty crop producers in Illinois, Indiana, Michigan, and Ohio. Adrienne began working with RMA in 2010. She grew up on a family farm in Illinois which primarily produces corn and soybeans, and her great-grandfather had an apple orchard in Calhoun County, Illinois.
Meanwhile, Matt is a deputy director in RMA's Regional Office in Valdosta, Georgia, where he works to address the needs of specialty crop producers in Georgia, Alabama, Florida, South Carolina and Puerto Rico. Matt was born and raised on a family farm producing peanuts, corn, cotton, and cattle in south Georgia.  He gained much of his specialty crop knowledge while earning his bachelor's degree at the University of Georgia and master's at Auburn University. He majored in horticulture for both.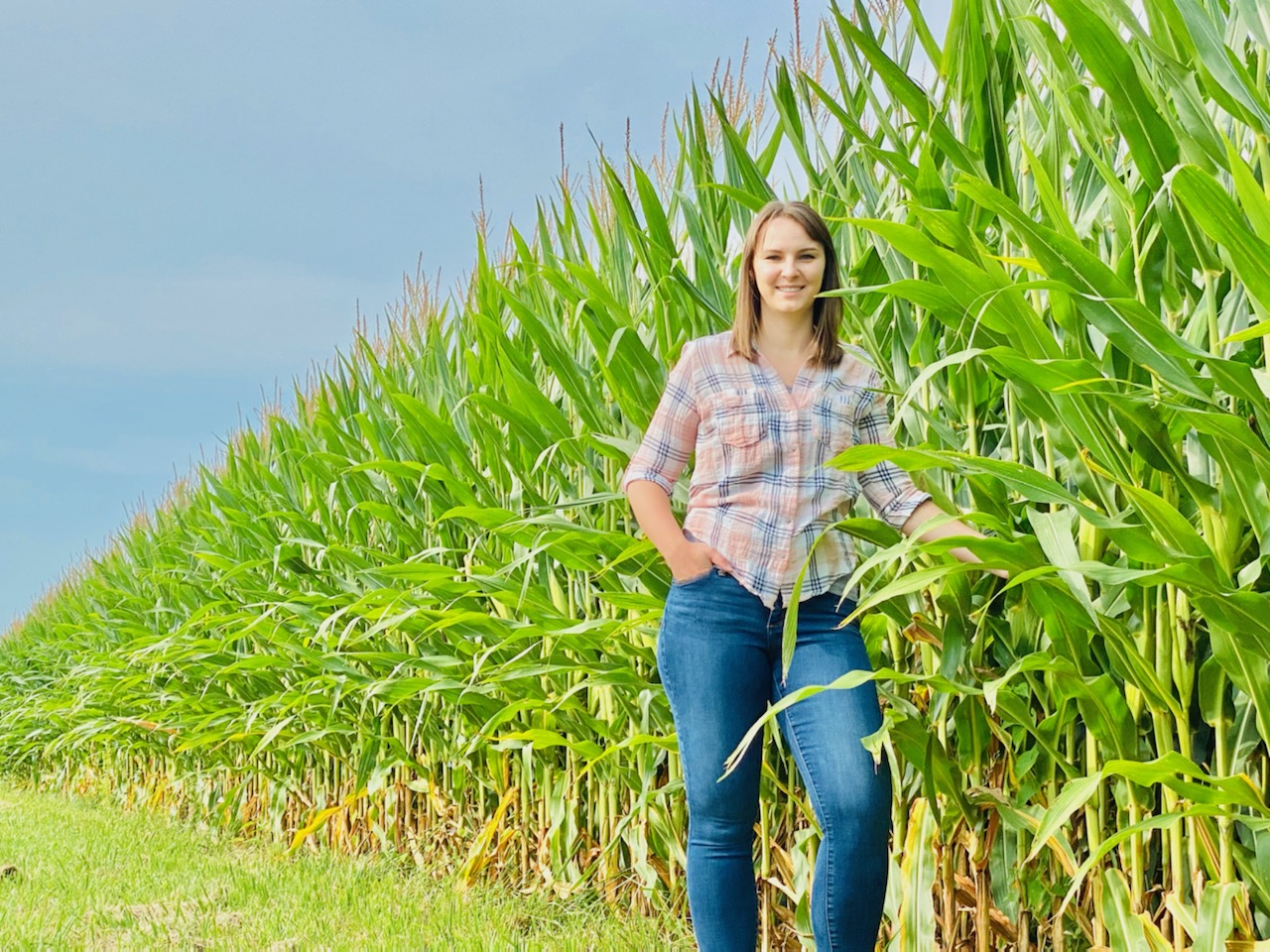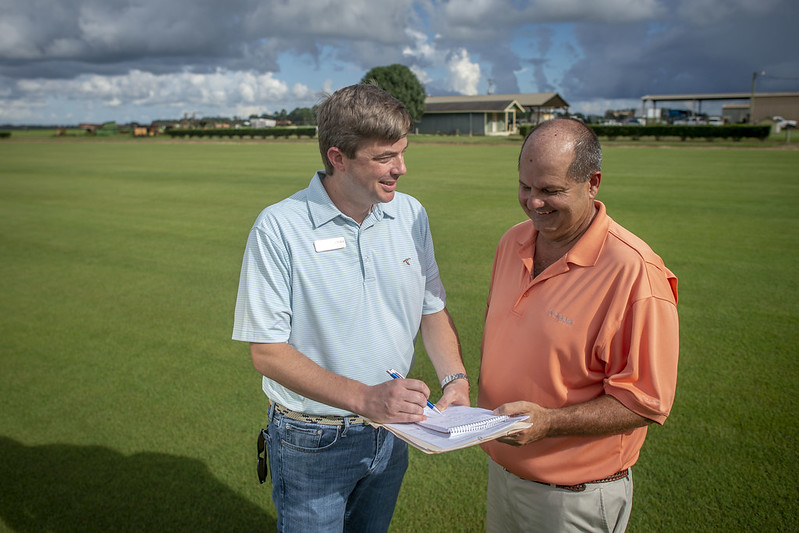 Why did you want to serve as a specialty crop liaison?
Adrienne: Growing up on a row-crop operation, it wasn't until I began my career with RMA 11 years ago that my eyes were opened to the wide variety of specialty crops grown throughout the country.  In my first few years with RMA, I was lucky to work with fruit and vegetable producers in Michigan to understand and improve their crop insurance policies.  Serving as a specialty crop liaison allows me to continue to work directly with producers to expand and enhance crop insurance options
Matt: When I first came onboard with RMA in 2007, I was assigned to work on some of the specialty crops in the region that already had crop policies like fresh market tomatoes, peppers, fresh market sweet corn, and nursery (as well as traditional row crops).  Through working with experienced RMA employees and attending various grower group meetings and field days, I learned a lot about the challenges specialty crop growers face here in the southeast and how crop policies must adapt to meet their needs.  As the specialty crop liaison, I continue to refine existing polices as well as develop new ones for the industry. 
What type of specialty crop producers do you work with most in your region?
Adrienne: I work mostly with fruit producers in Michigan who grow apples, blueberries, cherries, grapes, and peaches. These are all crops covered by individual crop insurance policies.  I work with these producers to improve the policy to better fit their needs or provide information on how to obtain insurance when it is not currently offered in the producer's county.  I have also worked with producers who grow pumpkins, peppers, horseradish, and lavender to explore the potential for new crop insurance programs for their crops.
Matt: I have worked with producers from the nursery, vegetable, fruit, and aquaculture industries to ensure our existing policies are current with industry needs while remaining actuarily sound.  I enjoy providing outreach to all producers to ensure they understand what is currently available to them, through existing county programs or a process to attain insurance in counties without county programs.  Most recently our office worked to create a new policy to cover Florida strawberries, Florida citrus, and nurseries in Florida and Alabama. The producers I typically interact with range from urban gardeners to some of the largest operations in the country.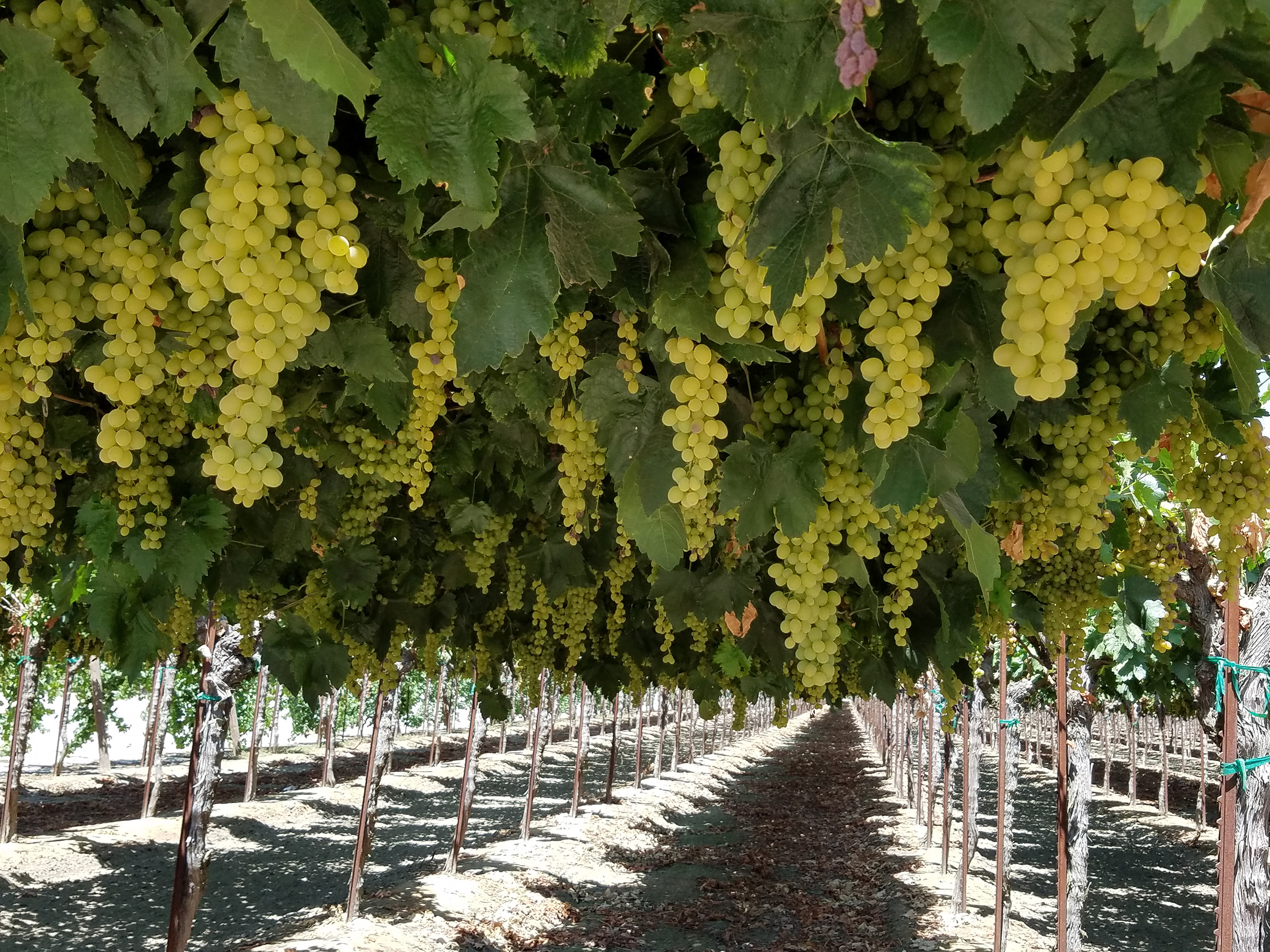 What question do you get the most from specialty crop producers?
Adrienne: Most specialty crop producers ask if and how they can insure their crops. Many of them are aware that we offer policies for corn, soybeans, and wheat, but they are not as familiar with options for insuring specialty crops.  RMA offers several different policies for individual specialty crops, as well as Whole Farm Revenue Protection (WFRP).  I encourage specialty crop producers to reach out to the specialty crop liaison serving their region.  Knowing which crops are grown and how they are produced can help us explore new crop insurance options.
Matt:  Many specialty crop producers are unaware of existing policies that are available to them or don't know how to request insurance for a county without a program.   I encourage producers to reach out to their specialty crop liaison for their region. It is important for us to gauge interest in specialty crops for new product development, to expand existing options, to modify existing policies to meet their needs, or to add commodities to the WFRP list.  
What would you say to a specialty crop producer who is on the fence on purchasing crop insurance?
Adrienne: Weather events are unpredictable. Crop insurance is a safety net tool to protect producers when those disasters occur.  Having crop insurance could help you stay in business after the unthinkable happens so you can continue to provide food for local, regional, national, and/or international markets.
Matt: Crop insurance is a tool to help you get through times when the unexpected occurs.  Purchasing crop insurance can provide a lifeline to help you navigate losses from many of the perils here in the southeast like tropical weather, drought, etc.  If you have any questions about purchasing crop insurance, please reach out to your local regional office or an approved insurance provider.
RMA administers Federal crop insurance that protects 76 specialty crops. Options include Whole-Farm Revenue Protection, Production and Revenue History, Actual Production History, and others. Also, RMA is rolling out a new option in 2022, called Micro Farm, which is designed for small-scale farmers who sell locally.
Additionally, you can learn more by reading our Specialty Crops Producers, We Have You Covered blog or visiting the RMA Specialty Crops webpage.
 
Cassie is a public affairs specialist with USDA. Cassie can be reached by email at cassie.bable@usda.gov.