To celebrate National Water Quality Month, USDA is highlighting nationwide efforts to support farmers, ranchers, and forest landowners in strengthening their operations while protecting and improving water quality. In this Ask the Expert, Lisa Duriancik answers questions about her work to quantify the effects of voluntary conservation on water quality in fields and selected watersheds. Lisa is the Watersheds Assessment Leader for USDA's Conservation Effects Assessment Project (CEAP), an effort led by USDA's Natural Resources Conservation Service (NRCS).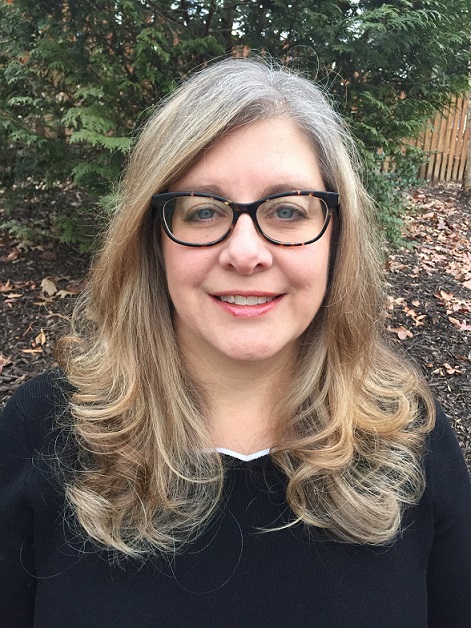 How do CEAP findings inform conservation efforts?
We need data to measure the effects of both individual conservation practices and combinations of conservation practices to maximize environmental benefits, and to understand how our field-level efforts impact broader ecosystems and communities.
I work with producers and land managers, conservationists, and scientists to measure the outcomes of voluntary conservation in watersheds. I'm interested in how individual conservation practices on one field, and how systems of practices, impact water quality metrics such as reduced nutrient leaching or reduced soil erosion. I'm also interested in how the sum of voluntary conservation efforts across an entire watershed – including many farm fields – impacts water quality throughout for the local community or region.
We currently have 24 active watershed studies. You can see the locations of these studies in the below map and find out more about the research going on at each site. These findings strengthen our science base for conservation, improve conservation planning, refine our methods and tools, and ultimately help NRCS deliver more focused, strategic conservation opportunities to support productive agricultural lands and environmental benefits – including improved water quality – nationwide.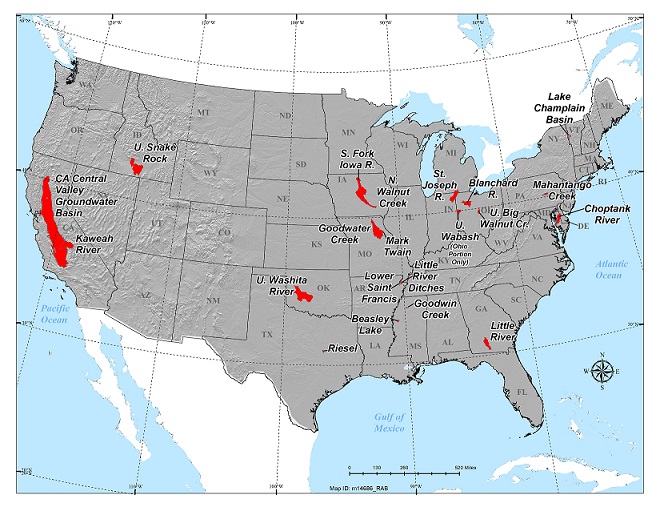 Could you share examples of findings from CEAP watershed studies?
Absolutely! In 2020, the Journal of Soil and Water Conservation published a summary paper, "Quantifying the impacts of the Conservation Effects Assessment Project watershed assessments: The first fifteen years" that includes many of our key findings, both at the field scale and the watershed scale.
In a Missouri-based study, we found that combining no-till and cover crop practices reduced sediment losses by 87% and nitrate losses by 57% on a monitored field due to changes in soil moisture, timing of nitrogen applications, and use of cover crops.
Our watershed-level work scales up these types of findings to measure effects on water quality in streams, small lakes, and rivers. In a small watershed in Mississippi, we found that a combination of conservation practices over 17% of the watershed area reduced total nitrogen concentrations by an average of 43%, and total phosphorus concentrations by an average of 47%, directly improving watershed water quality.
This type of data helps us understand how conservation works in certain conditions. This informs effective management practices and science-based conservation efforts throughout the region and in similar agricultural systems nationwide.
What recommendations do you have for management practices that support both water quality and production goals?
Two key recommendations for farmers and other land managers are:
 
Before implementing voluntary conservation practices, first consider natural resource concerns across your operation. Consider where the water goes on your fields and farm. It may be carrying soil and nutrients with it, especially as we experience more extreme storms. You can focus your conservation planning to address specific concerns directly and improve water resource outcomes. A conservationist from the NRCS office at your local USDA Service Center can support you every step of the way.
Similarly, consider implementing a system of conservation practices, working together over time, as no single practice will address all water quality concerns. We know nutrient management can reduce input needs and avoid nutrient losses, and practices like riparian buffers or phosphorus removal structures capture and treat unused nutrients before they reach local ditches or streams. The greatest water quality benefits are generally achieved through comprehensive, operation-wide conservation planning. The greatest production benefits are as well!
Where can I find more information?
You can reference the Watershed Assessment Studies Network publication or the journal publication. The NRCS webpage has more information on CEAP, and a new YouTube video offers insights into CEAP's work with partners and farmers in the Western Lake Erie Basin.
Lisa Duriancik is the CEAP Watersheds Assessment Leader for the NRCS Resource Inventory and Assessment Division. She can be reached at lisa.duriancik@usda.gov.