Charles (Charlie) Rewa is the Wildlife Assessments Lead for the Conservation Effects Assessment Project (CEAP), an effort led by USDA's Natural Resources Conservation Service (NRCS) to evaluate and inform voluntary conservation efforts across the nation's working lands. In this Ask the Expert, Charlie answers questions about wildlife and voluntary conservation, the value of a data-driven approach to strengthen conservation for key species, and NRCS resources to support farmers, ranchers, and other land managers in pursuing conservation across their operations.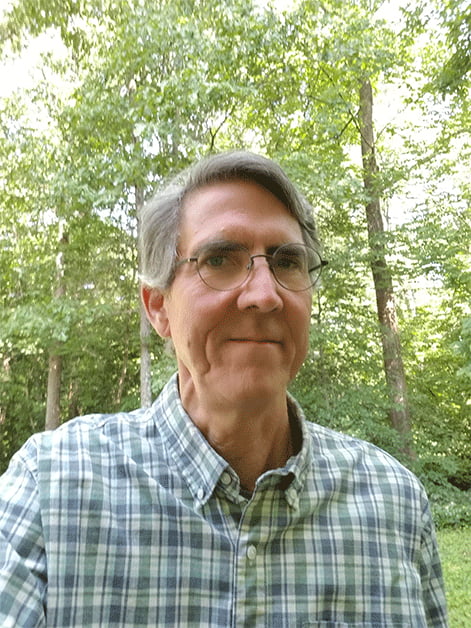 What role do farmers, ranchers, and other private landowners play in the stewardship of our nation's wildlife?
Approximately two-thirds of the land in the contiguous United States is privately owned. While providing food, fuel, and fiber, our nation's working farms, ranches, and private forests also provide critical wildlife resources.
Many species – such as the gopher tortoise, greater sage-grouse, and monarch butterfly – depend on the voluntary efforts of agricultural producers and other private landowners for food, habitat, and other resources. Through partnerships with NRCS, farmers, ranchers, and other private landowners deliver win-win solutions that ensure their working lands are healthy, productive, and resilient while supporting fish and wildlife species.
How does CEAP support these efforts?
CEAP-generated science helps support strategic, data-driven conservation efforts across the nation's private, working lands. Specifically, CEAP Wildlife Assessments provide data and tools needed by NRCS and other federal agencies, our conservation partners, and the landowners we collectively serve to:
identify how and where to invest limited resources most strategically,
quantify results and assess conservation outcomes, and
leverage lessons learned to improve future conservation delivery to benefit both people and wildlife.
CEAP Wildlife Assessments may address questions that have historically hindered effective conservation delivery. For example, conservation of at-risk freshwater turtle species in the Northeast requires a robust understanding of long-term movement patterns and key threats, which is challenging due to the cryptic nature and life history of turtles. Through a partnership with the University of Massachusetts and the NRCS Working Lands for Wildlife Northeast Turtles Project, among others, CEAP has supported studies to provide needed insights for effective management. We'll share key findings in a virtual webinar scheduled for August 24 at 2:00 p.m. eastern, with additional details provided on our Conservation Outcomes Webinar Series webpage. I encourage you to attend!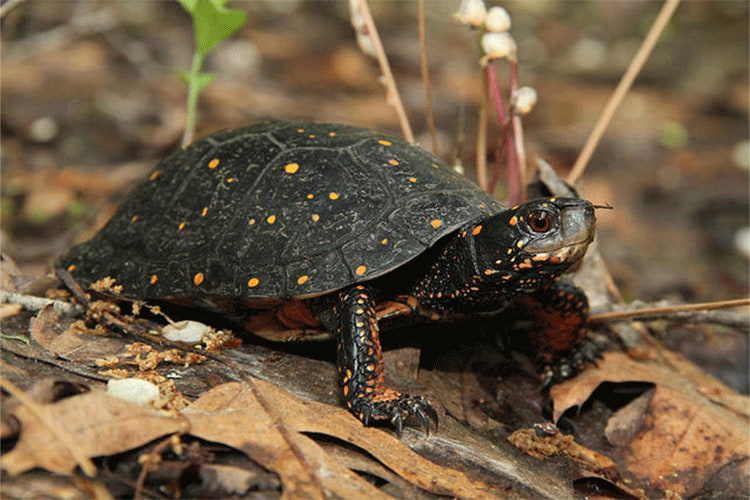 What is the NRCS Working Lands for Wildlife effort, and how does this relate to CEAP?
Working Lands for Wildlife, or WLFW, brings together conservation partners, producers, and other landowners to support voluntary, locally-led efforts that benefit both wildlife and agricultural communities. NRCS provides technical and financial assistance to support landowners in implementing voluntary conservation practices. At the same time, the U.S. Fish and Wildlife Service provides regulatory predictability that empowers landowners to make data-driven improvements to their working lands with the peace of mind that, no matter the legal status of a species, they can maintain production with an NRCS conservation plan in place.
Together, CEAP and WLFW help bridge the gap between science and on-the-ground conservation. This has been our collective goal since NRCS launched WLFW in 2012, and it's one of the reasons WLFW recently released three Frameworks for Conservation Action to guide conservation efforts focused on the Sagebrush Biome, Great Plains Grasslands, and Northern Bobwhite, Grasslands, and Savannas. These resources combine CEAP-supported, cutting-edge science with local knowledge to establish a common vision and set of conservation goals in priority ecosystems.
In June, USDA announced a $500 million investment in WLFW over the next five years. Additionally:
The existing WLFW frameworks will be updated to include the Conservation Reserve Program.
Four new frameworks are in development for Western Migratory Big Game, Eastern Deciduous Forest, Eastern Aquatic Connectivity, and Southeastern Pine Ecosystems.
Successful delivery of WLFW depends on our collective ability to deliver enough of the right conservation, in the right places, and at the right times to generate desired outcomes for wildlife and landowners. This requires science and data to help identify priorities and develop planning tools. Now and into the future, CEAP will play an integral role in informing these efforts.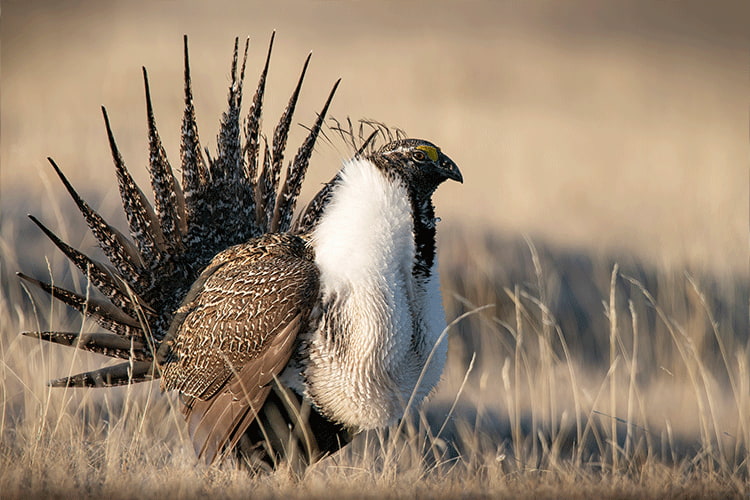 Where can farmers, ranchers, and other landowners learn more about NRCS resources to support wildlife conservation?
Through NRCS, USDA offers financial assistance and one-on-one technical support to strengthen voluntary wildlife conservation efforts across private lands. I encourage anyone interested in exploring opportunities for their land and unique management goals to contact the NRCS office at their local USDA Service Center.
Additionally, the CEAP Wildlife Assessments webpage offers publications and tools to inform conservation efforts for a range of species, land uses, and conservation goals. Whether you're interested in short, outcomes-driven fact sheets, longer research reports, or webinar recordings, we offer resources to meet your needs.
Charlie Rewa is the CEAP Wildlife Assessments Lead for the NRCS Resource Inventory and Assessment Division. He can be reached at Charles.Rewa@usda.gov.