November is National American Indian and Alaska Native Heritage Month, a time to celebrate, honor and reflect on the rich and diverse history, culture and heritage of American Indians and Alaska Natives. USDA is here to help Tribes and Tribal agricultural producers and forest managers with a variety of programs and services, from farm loans to risk management, and from disaster assistance to conservation.  USDA helps eligible American Indian and Alaska Native agricultural produces and private forest landowners manage natural resources on tribal land. Below are a few examples: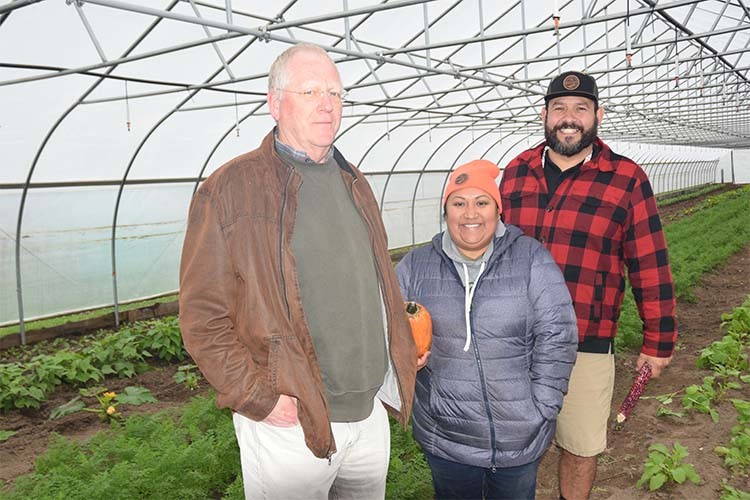 Little Traverse Bands of Odawa in Michigan
The Little Traverse Bands of Odawa in Michigan link its past and future through the Ziibimijwang Farm in Emmet County. The Little Traverse Bands of Odawa's goal for its 311-acre farm is to achieve food sovereignty and increase the number of new tribal farmers. The tribe chose Ziibimijwang ("the place where food grows near the river") as its farm name because of its location near the Carp River.
The Little Traverse Bands of Odawa used NRCS's Environmental Quality Incentives Program to fund a high tunnel to grow food for the tribe and to sell to nearby restaurants.
Read more about the Little Traverse Bands of Odawa's farm in Emmet County, Michigan.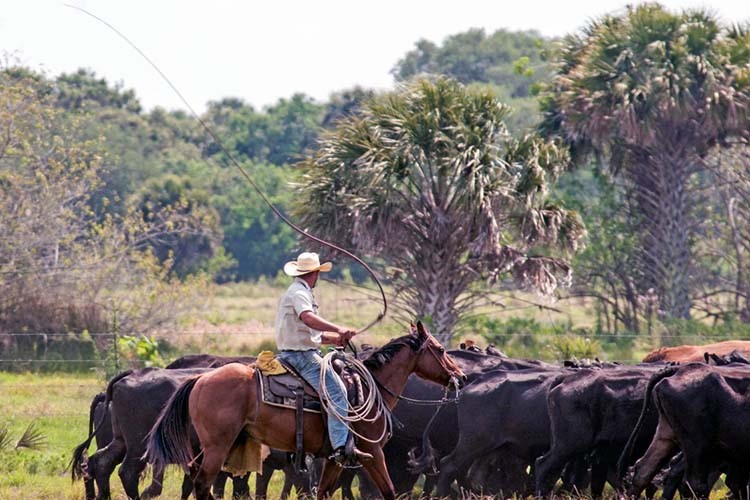 Seminole Tribe in Florida
American Indians are the nation's first ranchers and Florida's Seminole Tribe continues that tradition today. The Seminoles are well-known ranchers who love cattle. Every Seminole owns cattle and the herd is praised in traditional ceremonies and songs.
The Seminoles also were business innovators.  In the 1950s, the tribe created a cattle cooperative and wrote a cattle-raising agreement, a management plan with bylaws and protocols that is still used today. The cattle-raising agreement formed the basis of the Seminole constitution.
Today the Seminoles own a 12,000-head herd on behalf of the tribe's 4,000 members. The Seminoles have used NRCS technical and financial assistance through programs like EQIP to plan and carry out conservation practices including installation of fencing for pasture management, installation of solar pumps, troughs and pipeline, and invasive species control.
Read more about Florida's Seminole Tribe's cattle operation.
Hoonah, Alaska
NRCS has worked with Alaska Natives on diverse projects to help them carry out conservation practices on tribal lands. As the largest private landowner in the state, Alaska Natives play a crucial role in protecting the state's natural resources for future generations.
The remote village of Hoonah located near Juneau, Alaska relies heavily on the bounty from land and water. The Huna Tlingit people and other village residents are hunters, harvesters, gatherers, and fishers. Maintaining healthy watersheds is crucial to the lives and livelihoods of village residents. As a result, an alliance of Hoonah's landowners, organizations and stakeholders formed the Hoonah Native Forest Partnership (HNFP) to help protect, conserve and maintain the stream and forest habitats that are integral to the Hoonah's way of life. Through NRCS's Regional Conservation Partnership Program, HNFP is assessing resource conditions and identifying projects that can improve fish and wildlife habitat, ensuring long-term timber production and supporting sustainable watershed management.
Read more about the Hoonah Native Forest Partnership's work with NRCS.
More Information
For other Tribal stories, visit farmers.gov or nrcs.usda.gov. Tribes and Tribal producers interested in USDA programs should contact their local USDA Service Centers.