This Friday meet Montie Steven Soules, a longtime Oklahoma cattleman. He grew up on a large purebred Hereford operation in Osage County. His father managed Star Lake Cattle Company and is currently the CEO of the American Shorthorn Association. He introduced Montie to people who influenced, encouraged, and impacted his life.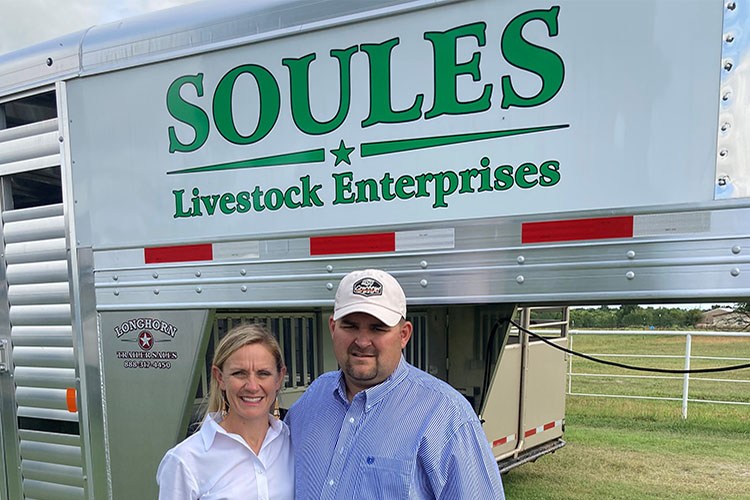 Growing the Operation
Throughout his youth, Montie showed his family's cattle and used his profits to attend Oklahoma State University. Following graduation, Montie decided to give back to the community where he was raised. He took a position with Skiatook School District as an agricultural education teacher and used his remaining show funds to rebuild his registered Hereford cattle operation.
As part of the rebuilding process, Montie needed more land to grow his operation so he turned to USDA's Farm Service Agency for a farm ownership loan. These loans are a valuable resource to help farmers and ranchers purchase or enlarge family farms, improve and expand current operations, increase agricultural productivity, and assist with land tenure to save farmland for future generations.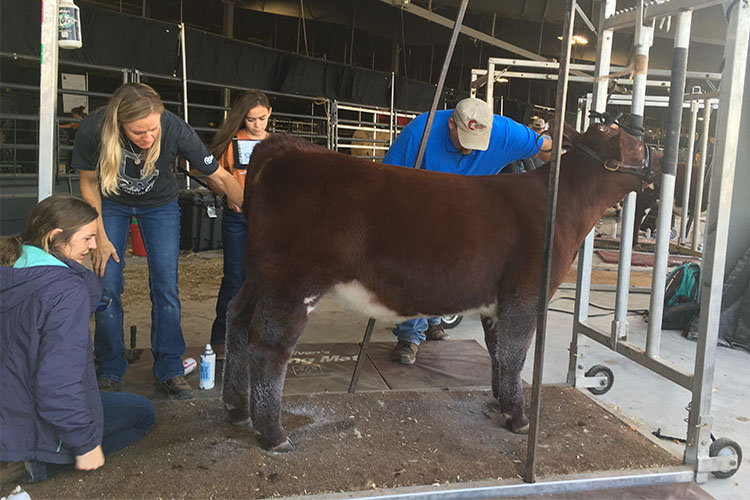 Roughly four years ago, Montie switched the operation over to purebred Shorthorn cattle, which he intends to exhibit at local, state, and national shows.
CFAP Assistance
In addition to breeding show cattle, the Soules sell freezer beef locally. "The pandemic affected the way we do business," Montie said. "The freezer beef business has picked up with a lot of people concerned about their food source."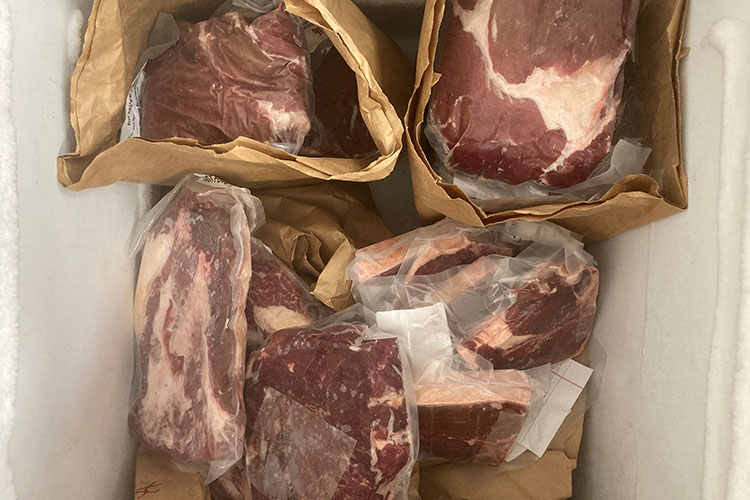 With higher freezer beef demand, many producers like Montie are having a hard time getting their livestock processed because of backlogs at meat processing plants. This means keeping more livestock on the feed bill until the next available processing appointment, and that means a strain on the family budget.
Montie's family – his wife Julia and three daughters, who keep the breeding operation running while he's busy during the school year loves ranching because they get to spend time outdoors together, and they hope to continue this way of life while meeting the demands of the local freezer beef niche market.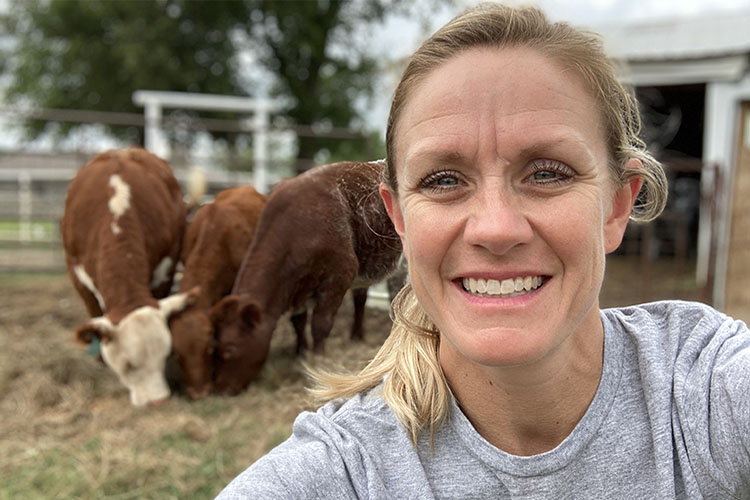 USDA's Coronavirus Food Assistance Program was designed to assist farmers and ranchers just like the Soules. Montie heard about CFAP through the Oklahoma Cattleman's Association. After learning that he qualified for assistance, FSA staff were able to quickly help Montie complete the application.
"Applying was simple," Montie said. "The state office FSA staff helped me, and the Osage county staff was extremely helpful in finishing the application up."
Montie got his CFAP payment a few days after submitting his CFAP application.
"The CFAP funds we received are going to be used for feed," Montie said. "A small producer knows that the number one cost is feed, and we go through a lot of it."
CFAP also helped him with marketing costs, ultimately building a stronger customer base and growing his sales exponentially. CFAP assistance is available for eligible livestock, specialty crops, wool, dairy, nursery crops and cut flowers, aquaculture, eggs, and non-specialty crops.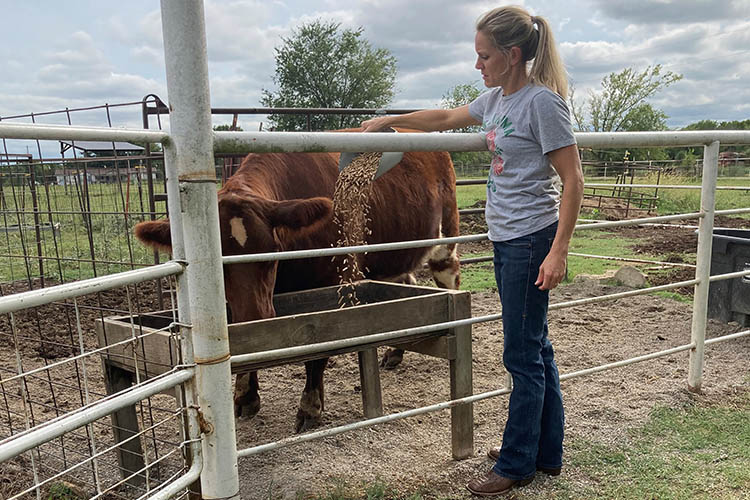 For producers like Montie, CFAP assistance is available if they have an ownership interest in eligible livestock that have suffered a 5 percent-or-greater price decline as a result of the COVID-19 pandemic and face additional significant costs in marketing their inventories due to unexpected surplus and disrupted markets. CFAP eligible livestock includes cattle, hogs, and sheep. 
"The thing about government programs, I know a lot of us aren't super excited to use them, but they are there for farmers," Montie said. "As a producer, it is something I can use to make my program, as small as it is, more competitive with some larger operations and help us get through some tougher times. I'm appreciative that we have these government programs that we can use."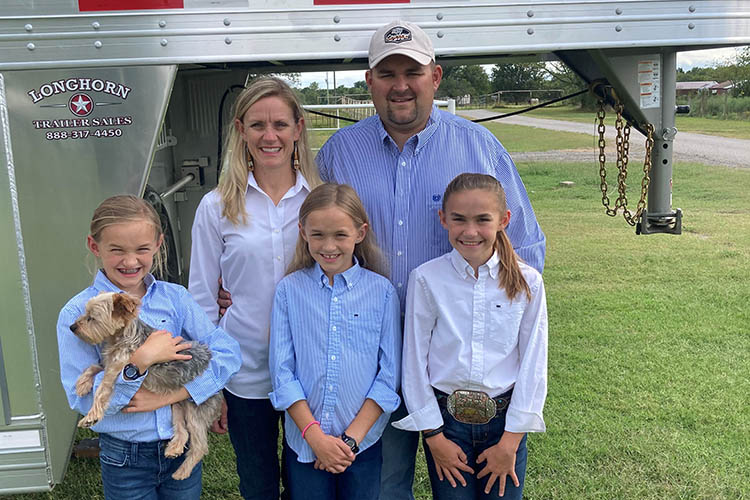 More Information
Each Friday visit local farms, ranches, forests, and resource areas through our #FridaysOnTheFarm stories. Meet farmers, producers, and landowners who are working to improve their operations with USDA programs.
USDA offers a variety of risk management, disaster assistance, loan, and conservation programs to help agricultural producers in the United States weather ups and downs in the market and recover from natural disasters as well as invest in improvements to their operations. Learn about additional programs.
For more information about USDA programs and services, contact your local USDA service center.
To hear more about Montie's experience applying for CFAP, check out his video testimonial.
Madeline Alewine is the communications coordinator for FSA in Oklahoma.