Animals
Both domestic and wild animals are a critical component of ecosystems and our environment. Domesticated animals, such as livestock, provide us with food and fiber, while wild animals support healthy ecosystems.
Issues Meeting Livestock Basic Needs
Feed and forage imbalance
Livestock require five major classes of nutrients: energy, protein, minerals, vitamins, and water. All five are essential for normal health and production.
When the quality or quantity of feed and forage do not meet the nutritional needs of livestock, then production goals can be negatively impacted.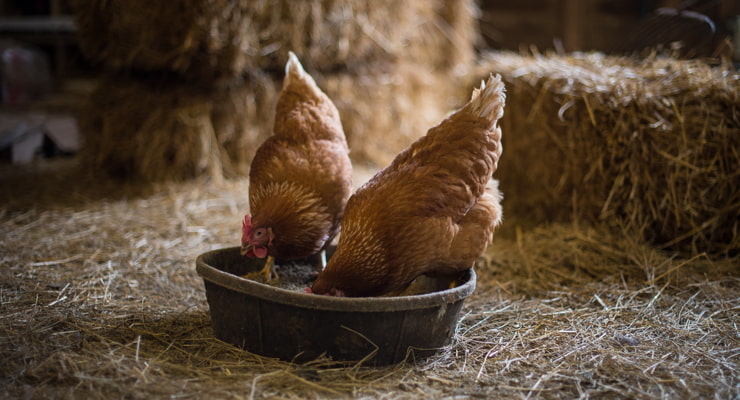 Chickens feeding at Lakota Ranch in Remington, VA
Causes
Insufficient livestock feed
Overstocking of livestock
Inadequate distribution of livestock grazing
Poor feed quality
Weed, insect, or disease problems
 
Possible Solutions
Prescribed grazing systems
Adequate water distribution
Production of high-quality feed and forage
Forage analysis for nutrient quantity and quality
 
Resources
Inadequate livestock shelter
If livestock do not have adequate protection from the weather and elements, such as natural vegetation or landscape features, then their health and production goals can be negatively impacted.
During periods of high heat or extreme cold weather, shelter can protect livestock which is beneficial to their health and performance.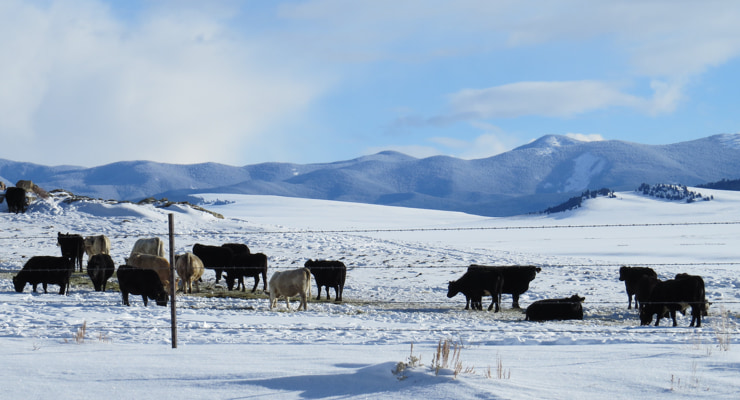 Big Hole Valley, Montana
Causes
Exposure to extreme wind and cold in system that supports tree growth
Historical shelterbelt is partially functioning
Exposure to extreme wind and cold in area where plant options are limited or temporary shelter is preferred
 
Possible Solutions
Permanent windbreak establishment using native or naturally occurring plant materials
Renovate partially existing shelter belt
Portable season-long fabricated shelter
 
Resources
Inadequate livestock drinking water
Livestock water requirements are influenced by several factors, including rate of gain, pregnancy, lactation, activity, type of diet, feed intake, and environmental temperature.
When the quality, quantity, and/or distribution of drinking water is limited, livestock health and production can be negatively impacted.

A stock pond is at a critical level for livestock in Concord, California
Causes
Water availability is limited
Spring area trampled by livestock
Livestock in stream or pond creating potential health concerns
 
Possible Solutions
Inventory, evaluate, and plan watering system for livestock type
Develop spring for livestock water and outlet for wet area for native plants and wildlife
Establish select watering points and construct watering facilities to move livestock away from streams and ponds
 
Resources
Inadequate Habitat for Fish and Wildlife
Wildlife habitat on land
Habitat destruction poses a great risk to maintaining sustainable populations of wild land animals and organisms. Problems can arise when wildlife lack proper nutrition, water, shelter, space to locate a mate, and areas to rest.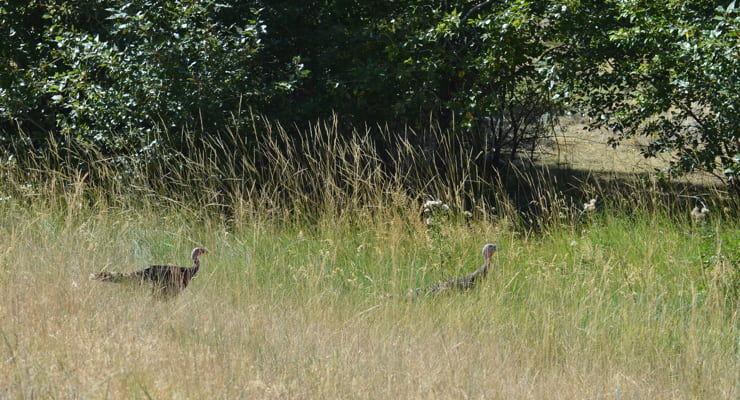 Young turkeys in Montana
Causes
Insufficient shelter/cover
Insufficient food
Insufficient water quantity or quality
Fragmented habitat
 
Possible Solutions
Plantings, nest boxes or platforms, brush piles, rock piles, root wads
Plantings and/or leave portions of crop fields unharvested
Creating or restoring wetlands, installing buffers such as hedgerows, windbreaks, and similar plant structures
 
Resources
Aquatic habitat for wildlife
Habitat destruction poses a great risk to maintaining sustainable populations of wild aquatic animals, such as fish, and other organisms. Problems can arise when fish and other aquatic wildlife lack sufficient food, cover, water, and space. Habitat degradation can occur when there is not enough water to sustain aquatic wildlife, when water quality is insufficient to meet needs, and other causes.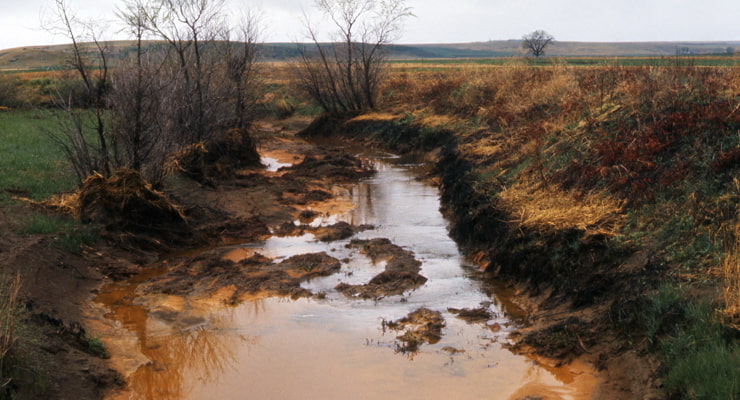 Polluted water at Sand Coulee Watershed, Montana
Causes
Lack of structure and cover for aquatic organisms 
Insufficient water quality or quantity
Barriers to movement
 
Possible Solutions
Restore & enhance water bodies, instream & floodplain wood placement, re-establishment of native species 
Vegetated or forest buffers, ephemeral water bodies maintained
Culvert replacement, water withdrawals do not restrict movement of aquatic species
 
Resources