Did you raise hogs that were sold through a spot market sale? You may be eligible for assistance for hogs sold through a spot market sale from April 16, 2020, through September 1, 2020, through USDA's Spot Market Hog Pandemic Program (SMHPP). This new program is part of USDA's Pandemic Assistance for Producers initiative. 
[This page has been archived.] The signup period for USDA's Spot Market Hog Pandemic Program (SMHPP) is closed. USDA's Farm Service Agency began accepting applications on December 15, 2021. Signup closed on April 29, 2022. 
How the Spot Market Hog Pandemic Program Works
Packer production was reduced due to the coronavirus pandemic, resulting in fewer negotiated hogs being procured and subsequent lower market prices. USDA has allocated up to $50 million in pandemic assistance funds for SMHPP. 
SMHPP provides assistance to producers who sold hogs through a spot market sale from April 16, 2020, through September 1, 2020, the period in which these producers faced the greatest reduction in market prices due to the COVID-19 pandemic. A spot market sale means hogs marketed for slaughter to an individual or through a negotiated sale, or through an intermediary who interacts with the buyer on behalf of the seller, which may include, but is not limited to, sale barns or brokers. Hogs must have been physically located in the United States at the time of sale and advertised or offered as ready for slaughter to be eligible for SMHPP.  
USDA will calculate SMHPP payments by multiplying the number of head of eligible hogs, not to exceed 10,000 head, by the payment rate of $54 per head. You may use the following equation for this calculation:
Expected SMHPP Payment = # Eligible Hogs Sold from April 16, 2020 through September 1, 2020 x $54
There is no per person or legal entity payment limitation on SMHPP payments. FSA will issue payments not to exceed 10,000 head per producer to eligible hog producers after the program application period ends. If calculated payments exceed the amount of funding available, payments will be factored.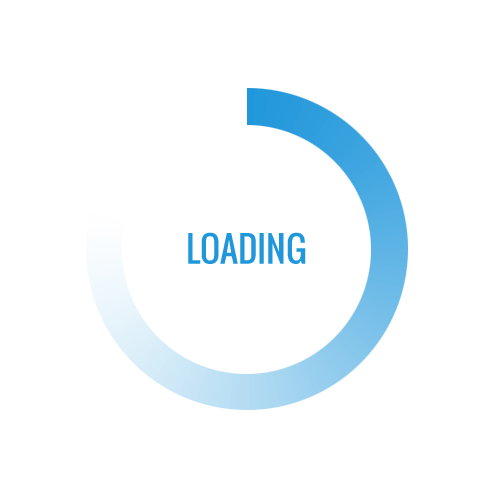 Program Eligibility
Eligibility requirements for SMHPP applicants are outlined below. We recommend you review these requirements before initiating your SMHPP application.
To be eligible for SMHPP, an applicant must:
Be a person or legal entity who has ownership in the hogs and whose production facilities are located in the United States, including U.S. territories. Please note that contract producers; federal, state, and local governments, including public schools; packers; and producers for hog purchases through all other purchase types are not eligible for SMHPP. Ineligible purchasing types may include any other types of sales identified by the Agricultural Marketing Service Livestock Mandatory Reporting, including formulas linked to futures or formulas based on the cutout based on wholesale meat prices. This includes other market formula, swine or pork market formula, other purchase arrangements, and packer-owned swine. Contracts that include a premium above the spot market price and sales of either pigs or hogs that are marketed for purposes other than slaughter, such as breeding stock or to grow out, are also ineligible.

Have an average adjusted gross income (AGI) of less than $900,000 for tax years 2016, 2017, and 2018. If a person or legal entity's average AGI for 2016, 2017, and 2018 exceeds $900,000 but their 2020 AGI is $900,000 or less, they must submit form FSA-1123 and provide a certification from a licensed CPA or attorney affirming the person's or legal entity's 2020 AGI is not more than $900,000. AGI provisions are applicable to members of a legal entity, including a general partnership or joint venture who are at or above the fourth tier of ownership in the business structure. If a producer fails to provide FSA-1123, the eligible livestock owner's payment will be reduced by the portion of a payment attributed to a member who exceeds the $900,000 AGI limitation or is otherwise ineligible for payment.

Comply with provisions of the "Highly Erodible Land and Wetland Conservation" regulations, often called the conservation compliance provisions. These will be addressed via form AD-1026 during the application process.
Not have a controlled substance violation.
Be a citizen of the United States or a resident alien.
Submit a complete SMHPP application form (FSA-940) and provide all required documentation. The below section details documents required to apply for SMHPP.
The SMHPP Notice of Funds Availability details all eligibility requirements.  
Apply for the Spot Market Hog Pandemic Program
The SMHPP application period was December 15, 2021, through April 29, 2022. 
Eligible producers can apply for SMHPP by working directly with the Farm Service Agency (FSA) office at their local USDA Service Center. Applications will be accepted via mail, fax, hand delivery, or electronic means.
Alternatively, producers with an eAuthentication account may apply for SMHPP via our SMHPP Application Portal. Applications will be completed, electronically signed, and submitted directly to your local USDA Service Center through this online system. Please reference our SMHPP Application Portal User Guide for additional information, including step-by-step application instructions. Producers interested in creating an eAuthentication account should visit farmers.gov/sign-in to learn more.
FSA staff will work with you to complete portions of the CCC-902 – Farm Operating Plan – if necessary. Additionally, the following forms will be needed to apply for SMHPP. Certain forms may already be on file with the FSA office at your local USDA Service Center. 
Required Forms and Documentation
FSA-940, Spot Market Hog Pandemic Program Application: Applicants must complete, sign, and submit the SMHPP application form. Please refer to our SMHPP application instructions. A Spanish FSA-940 and instructions are also available.
Form AD-2047, Customer Data Worksheet: This form will be filled out for all individuals and legal entities, including entity members, who have not previously provided their personal information to USDA that positively identifies the customer. Existing customers can also use the form to update their customer profile.  
CCC-901, Member Information for Legal Entities (If Applicable): Legal entities will fill out the CCC-901 to facilitate the administration of eligibility requirements, including providing members' names and taxpayer identification numbers. 
Form CCC-941, Average Adjusted Gross Income (AGI) Certification and Consent to Disclosure of Tax Information: This form reports average adjusted gross income for programs where income restrictions apply and is required to be filed by the applicant. The individual or a legal entity applying must provide information on all members, stockholders, or partners at or above the fourth level of ownership in the business structure. This form will be applied for the 2020 program year. 
Form FSA-1123, Certification of 2020 Adjusted Gross Income: This form will only be needed by certain applicants, when applicable.  
AD-1026, Highly Erodible Land Conservation (HELC) and Wetland Conservation (WC) Certification: This form ensures compliance with highly erodible land conservation and wetland conservation requirements. 
Supporting documentation. All producers must provide verifiable or reliable supporting documentation to verify the accuracy of the information provided on the application, which includes substantiating the number of hogs reported on the application that were sold through a spot market sale and how the price was determined for the sale. If you apply after March 18, 2022, you must submit supporting documentation within 15 days from submitting your FSA-940 application to FSA, or the application will be disapproved. Those who applied prior to March 18, 2022, will receive further guidance from your local FSA office. Visit our Frequently Asked Questions page for examples of verifiable or reliable documentation. 
You are encouraged to contact the FSA office at your local USDA Service Center with any questions about SMHPP, program eligibility, or the application process. You may also call 877-508-8364 to speak directly with a USDA employee ready to provide one-on-one assistance. 
Find Your Local Service Center