This Friday meet Rusty Tipton, owner of Tipton Farms in Shelby County, Kentucky. The farm has been in operation since 1917 and spans three generations. As a junior in high school, Rusty began milking cows on the family farm, and from that experience he knew he would continue the family farming tradition.
Deep Roots in Ag
Rusty married his wife, Peggy Jo, in 1978. He passed along his passion for agriculture to his children and grandchildren.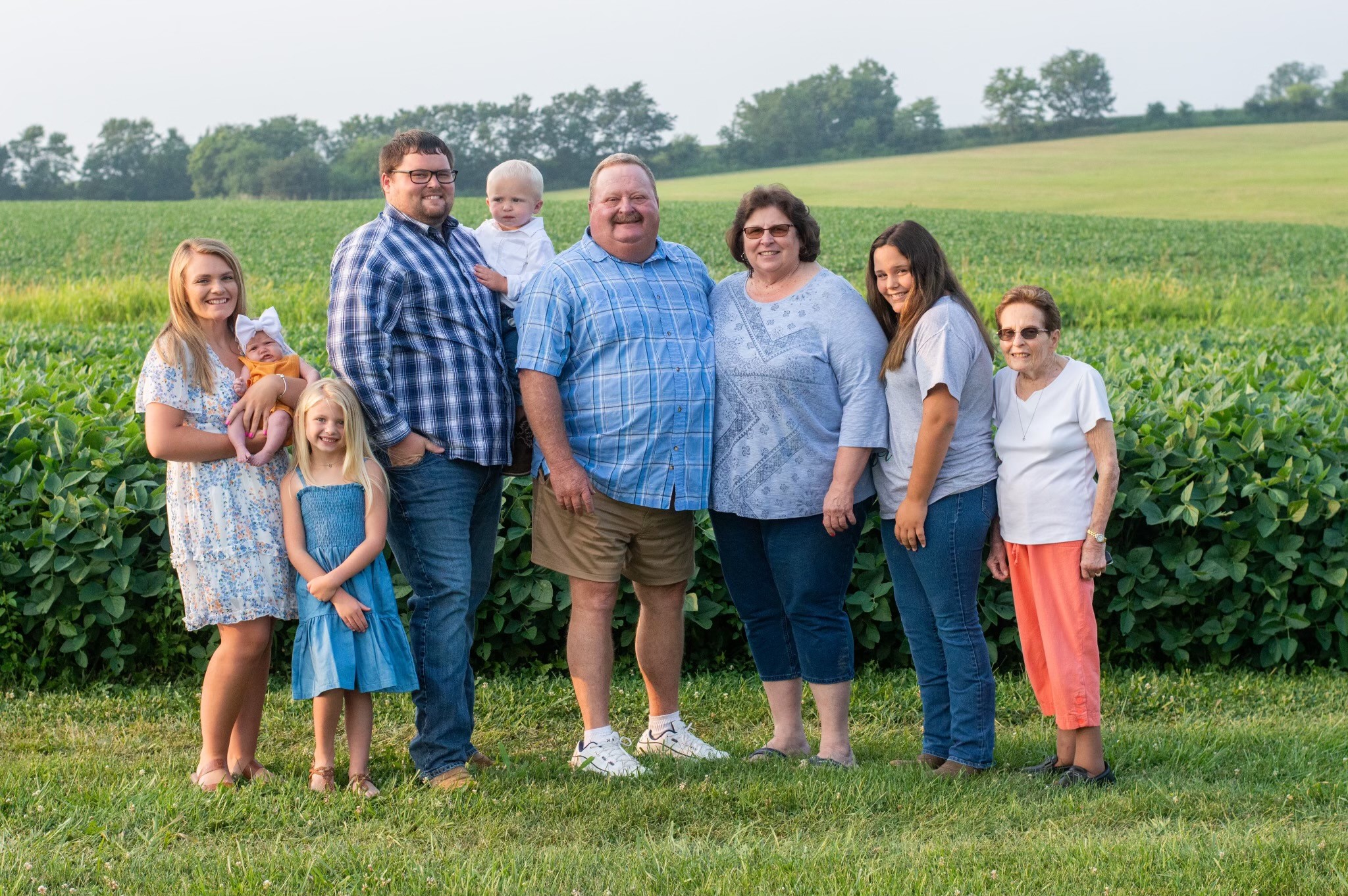 "My children started showing dairy cattle in 4-H and FFA at the local and state fairs," Rusty said. "Their participation in those activities and daily chores here on the dairy taught them valuable lessons in work ethic and how to communicate with others in various situations that has helped them in adult life."
In 2017, Tipton Farms switched from a dairy farm into a beef cattle operation. They also raise corn and soybeans and grow alfalfa/orchard grass hay and rye for straw.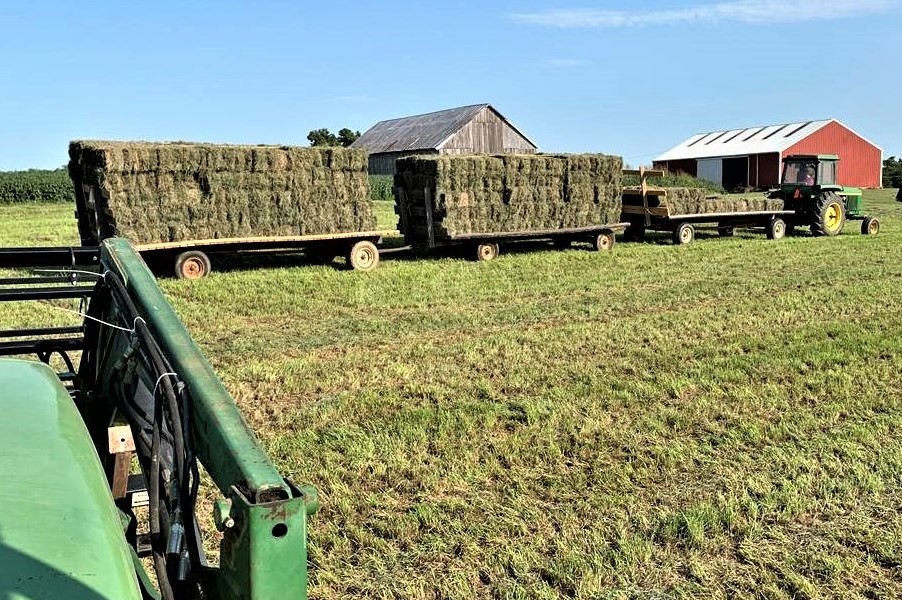 Working with USDA
The Tiptons annually enroll their corn and soybean base acres in the Agriculture Risk Coverage and Price Loss Coverage safety-net program through USDA's Farm Service Agency. This program provides vital income support to farmers experiencing substantial declines in crop revenue or price. Rusty believes that it's important for all producers, especially those just getting started, to take part in FSA programs.
"For young producers, I think they need to utilize these programs as much as they can," said Rusty. "They need to be in contact with their local FSA office to learn about any new programs, and they definitely need to take advantage of FSA's loan options."
The Tiptons also work with USDA's Natural Resources Conservation Service to strengthen their operation and protect natural resources. They enrolled in the Conservation Stewardship Program in 2010 to create new wildlife habitat areas, and enhance conservation on their cropland and pastureland.
In 2020, Rusty worked with NRCS District Conservationist Greta Steverson to establish a new CSP contract. It included conservation cover and herbaceous weed control, as well as a combination of the roof runoff and underground outlet practices to control excessive water on the farmstead to reduce the risk of erosion.
The Next Generation
In the 1990s, Rusty had the opportunity to travel to Europe through a young farmer exchange program, staying with farm families in Northern Ireland, Scotland, and Wales. While there, he attended the Paris Ag Show, and visited Brussels, Belgium, and Luxembourg.
"Through all my travels across the United States and Europe, I have learned the value of quality adult ag education from all the classes, contests, seminars, and tours provided on the local, state, and national levels," Rusty said. "Networking with farmers emphasized the importance of production agriculture to the world, and the importance of teaching and encouraging the next generation to continue farming and conserving the land."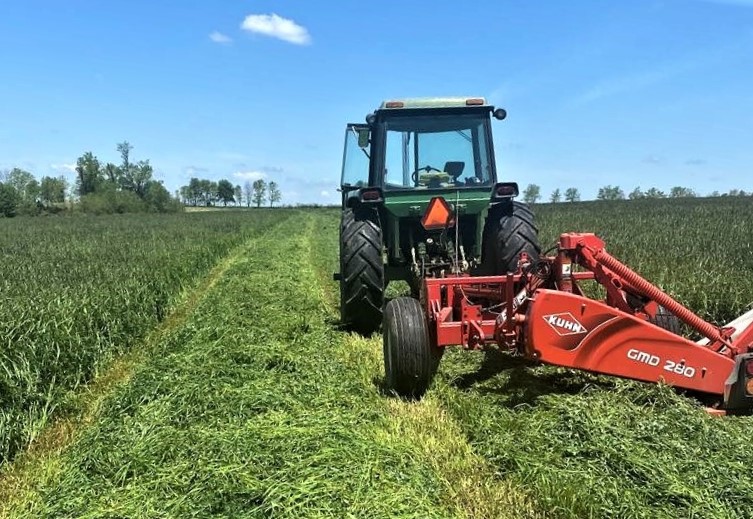 For the Tipton family, the hard work and dedication they put into their farming operation is rewarding.
"I raised my children on the farm, and they grew to love the farm and have developed a very good work ethic," Rusty said. "The passion I have is really hard to put into words."
More Information
Each Friday visit local farms, ranches, forests, and resource areas through our Fridays on the Farm stories. Meet farmers, producers and landowners who are working to improve their operations with USDA programs.
USDA offers a variety of risk management, disaster assistance, loan, and conservation programs to help producers weather ups and downs in the market and recover from natural disasters as well as invest in improvements to their operations. Learn about additional programs.
For more information about USDA programs and services, contact your local USDA service center.
Jeremy Stevenson is the communications coordinator for FSA in Kentucky. Kara McIntosh is the FSA County Executive Director in Shelbyville, Kentucky.